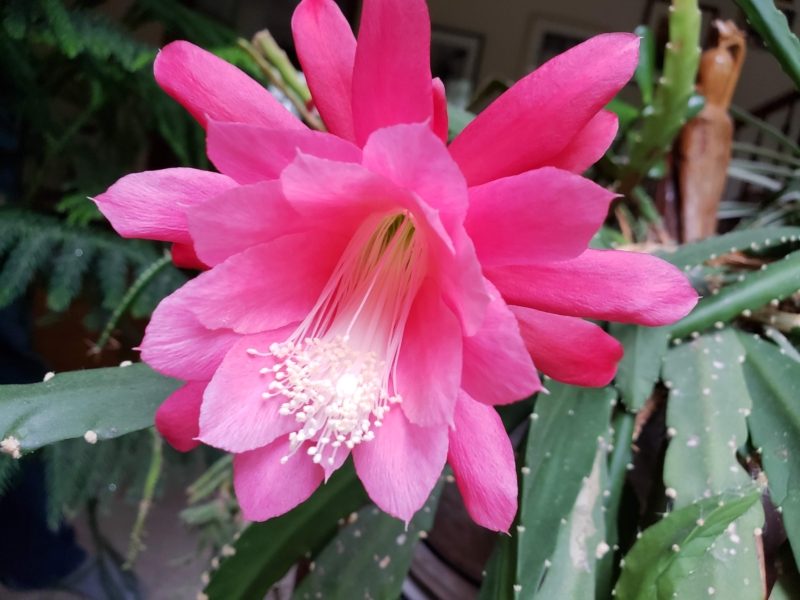 Wabi Sabi is a Japanese concept with many translations. One that resonates for me is – the beauty of age and wear, simplicity, and acceptance of imperfection. We live in a society that reveres the new, sleek, slim, fast, perfect … And yet, perfection is not all it's cracked up to be. It puts so much pressure on us to get it right and live up to others' expectations.
I love the lyric by singer-songwriter, Leonard Cohen,  "There is a crack, a crack in everything. That's how the light gets in."  I think Wabi Sabi has to do with our idea of perfection and then recognizing perfection doesn't mean looking shiny and new, symmetrical and flawless. Sometimes the "flaws" are what add character. We don't have to be perfect.
I had a jolt this morning when I looked in the mirror and noticed some new lines. This is right on the heels of us celebrating our 45th wedding anniversary. How did that happen? I don't even feel 45 years old! Rather than getting caught up in that "old" face looking out at me, I chose the perspective of Wabi Sabi. I honored those lines as a reflection of the times I have laughed, smiled, or cried with a friend.
Wabi Sabi does not only have to do with the physical aspect of a person. It can also be the bowl with a chip on the side or the cookbook filled with spatters. You don't have to throw any of them away – instead laugh about how the chip was created and remember the many meals shared. Wabi Sabi is noticing the beauty of the imperfect. In fact, this weekend, I applied some clear nail polish to a large chip in a favorite bowl and will now use it on my desk to hold paper clips rather than salsa.
We don't have to be perfect. How can you see yourself differently if you look through the lens of Wabi Sabi? Leave your comments below to share your aha moments.
P.S. I really had to laugh at myself because I started writing this article two weeks ago! I kept trying to tie in Wabi Sabi to work and couldn't figure out a transition that made sense. Wabi Sabi does connect with work, but it didn't flow with what I had already written. I agonized about it – for two weeks! The absurdity of it finally struck me that I was writing about perfection and was resisting sending something that wasn't perfect. I love it when I get an aha! As the saying goes, done is better than perfect.